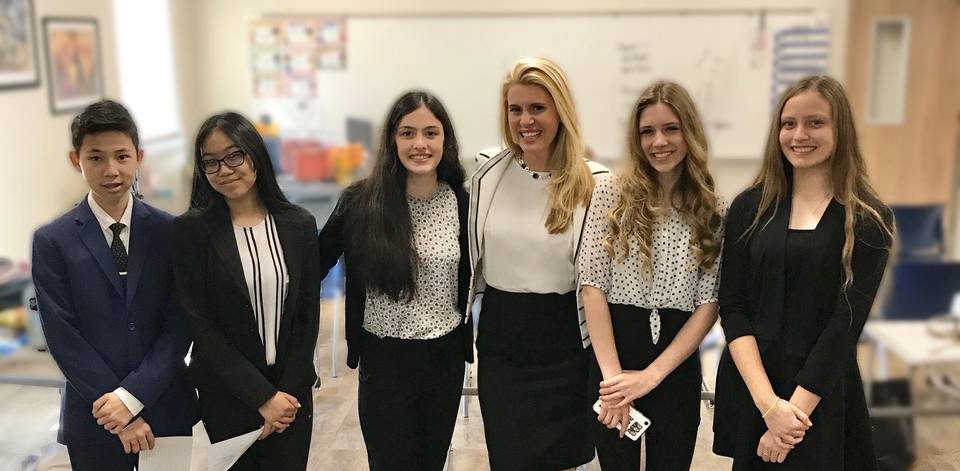 Every high school and middle school student can benefit from career exploration, and the earlier the better.
HIGH SCHOOL AND MIDDLE SCHOOL PROGRAMS FOR CAREER EXPLORATION, COLLEGE PREPARATION, RESUME WRITING, SOFT SKILLS TRAINING, AND MORE
CAREER XPLORERS – HIGH SCHOOL EDITION
Once you graduate from high school, you are finally free to make choices about your future and what you want to do with your life. The question is…what do you want to do with your life?! Should I go to college, to work, or both? What career do I wish to pursue? How do I get qualified to do this job? Which college should I choose? How do I apply to a college? Where do I begin to figure all of this out?
Career Xplorers – High School Edition provides a framework for students to explore careers and begin thinking about how they plan to accomplish their career goals after graduation.
Students take interest assessment tests, learn about different fields of interest, explore occupations, research schools, learn about different post-secondary education options, learn about budgeting, and create action plans for accomplishing their goals after high school. No student's plan is the same!
"I just want to tell you how helpful you have been. I would not have been able to figure out my plan for after high school on my own if it weren't for you. I really appreciate everything you have done!"
Student, Career Xplorers High School Edition
CAREER XPLORERS – MIDDLE SCHOOL EDITION
It is never too early to begin preparing for your future! Middle school is a pivotal time in a student's life when they begin developing their skills and talents that can benefit their future. Connecting with a field of interest, or even a specific occupation, can be helpful for considering high school options. Additionally, learning soft skills such as posture and poise, eye contact, tone and intonation, walking with confidence, and professional body language can position them for success in their future.
Career Xplorers – Middle School Edition is designed for 7th and 8th grade students. The goal of this program is to provide a framework for students to explore careers and learn how to present themselves effectively for high school and college admissions programs.
This in-depth program will boost their self-confidence, show them how to explore careers, and teach valuable skills such as properly introducing themselves, dressing for success, networking, and even tips for conquering their nerves.
"It's unbelievable how much confidence Daniel has gained from this course! He is standing taller and seems sure of himself. Thank you. I know all of this will help him in the future."
Parent, Career Xplorers Middle School Edition
Career Xplorers offers training programs for schools and other organizations. Whether your school is looking for an after-school program, a summer camp, or a teacher's manuals with student workbooks, we have the services you need to prepare your students for their future. Every student can benefit from career exploration and the earlier the better.
"Career Xplorers is one of the best programs we have had at Southern Highlands Preparatory School. It is practical, engaging, hands-on, and purposeful. The students gained so much insight into future goals and possible career paths which opened worlds that they had never been exposed to before. Parents were thrilled with the practical skills that were taught and how excited their students were after each session. I highly recommend this program to any school that is looking for an opportunity to go above and beyond standard expectations for their students."
Dawn Roberts, Principal, Southern Highlands Preparatory School